Something I don't think gets enough recognition are the
Fashionista blushers
. They are extremely pigmented (almost too!) There's a whole range of colours to suit everyone and the best bit is you can customise your own
palette
for around £10/12! The shade
Juicy Apricot
is my favourite shade; a lovely glowing coral.
A ridiculous purchase of mine last year was the
Burberry eye shadow
in Pale Barley. I can't believe I spent £22.50 on a single eyeshadow! It was certainly
a one off treat
. It is an absolutely gorgeous eye shadow though, perfectly silky. I bought it mainly because I felt it was a shade the Naked palette was missing.
I found two new favourite lip colours last year, Creme Cup by
Mac
and Cotton Candy by
Collection 2000
. Both are really easy to wear and smell delicious too! The
Maybelline gel eyeliner
has also had a lot of love over 2012, really black and lasts for ages.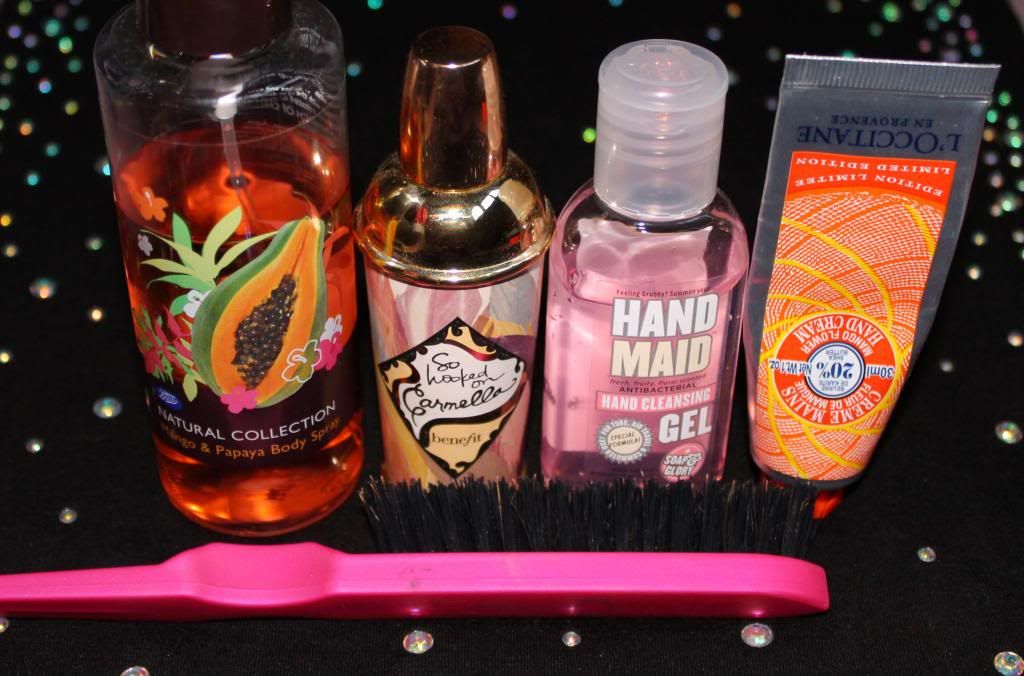 Natural Collection
Mango and Papaya body spray was a pleasant surprise for me, I didn't hold out high hopes but it smells good and is great for a quick freshen up, only £2 as well! My perfume of the year was
Benefit's So Hooked On Carmella
, full of vanilla - my favourite!
Soap & Glory's Hand Maid
probably saved me from all the winter bugs and germs going round and it doesn't smell like alcohol like most antibacterial hand gels do. To keep my hands nice and moisturised I really liked
L'Occitane's
hand cream, thick and non greasy - not bad at all for a magazine freebie!
£1 Primark backcombing brush. Does the job and is great for parting your hair too!
Being a complete nail fanatic, it was tricky to pick my favourite nail polishes but I narrowed it down to five. I loved having neon nails but
Models Own
'Beach Party' and 'Bubblegum' were my favourites, both extremely bright and in your face!
Nails Inc
'Bare' (free with
InStyle
mag) was my perfect nude and it gets used a lot under glitters.
Topshop's
'
Adrenalin
' was my absolute favourite glitter. So sparkly and holographic - an absolute must if you love glitter! I used '
Pool Party
' on my toes during the Summer as well as my nails, it's the ultimate
Tiffany
blue shade.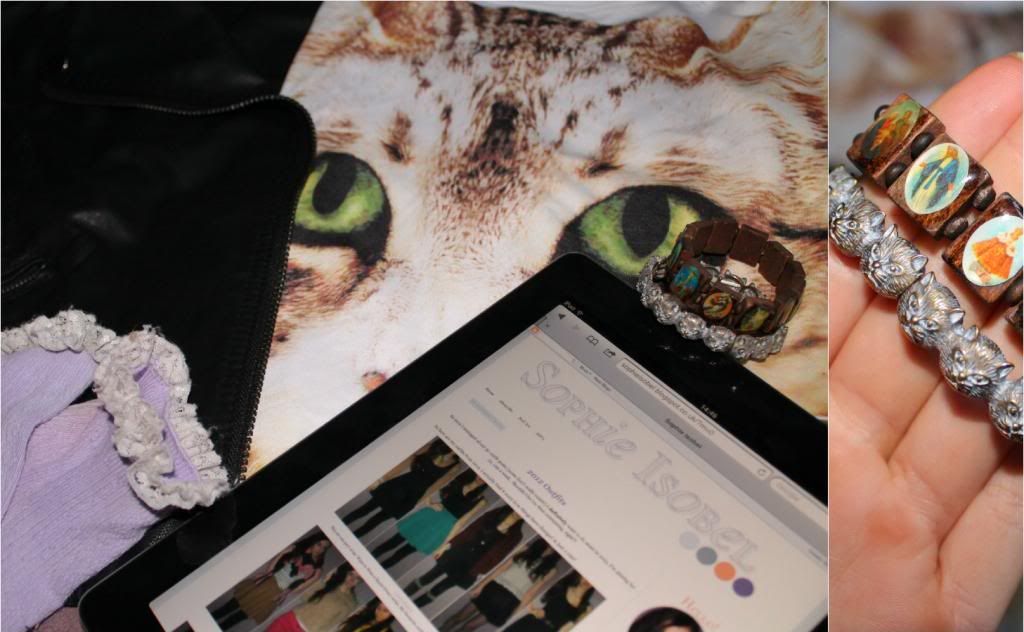 Fashion favourites for 2012? Definitely
frilly socks
. I have numerous pairs spilling out my sock drawer in an array of colours, they're just so cute! My
cat tee
was another firm favourite of mine, casual but still added something to a simple outfit. Going along with the cat theme, my evil kitty bracelet spent a lot of time on my wrist as well as this
Jesus bracelet
. My leather jacket was also a staple and I can see it lasting me years to come!
I couldn't do this post without giving my beautiful iPad a mention! I bought it with my first pay and haven't looked back! Worth every penny!
What were your favourites in 2012?
x