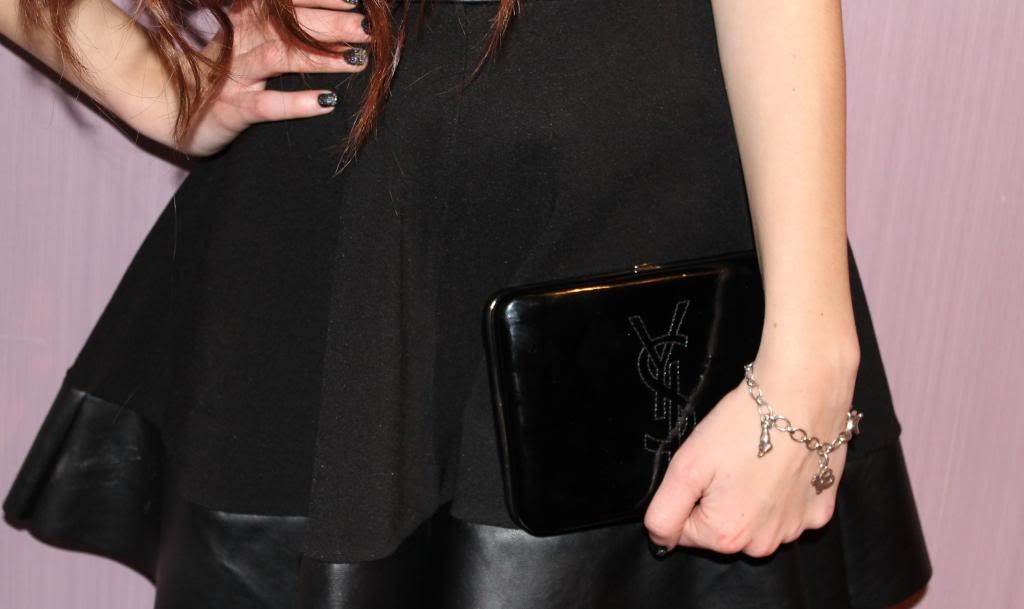 This was my go to outfit for all the Christmas events and festivities last month. I used my
Topshop
voucher for the top and skirt so I didn't feel as bad getting them - the top was ridiculously overpriced! Ah well, both have a lot more wear in them yet. I really love this skirt, I don't think I'd wear a full pleather skirt so this is perfect for me, it's also a bit different to your usual pleather skirt.
Look how b-e-a-u-t-i-f-u-l my shoes are! I've had them for some time now but haven't had the chance to wear them, also a bit scared to wear them, they are rather painful. No pain no gain.
I curled my hair with my newish
Enrapture Totem Styler
, I would never pay £75 for it, but I don't think it's bad for half price. I need to play around with it a bit more and find my perfect combination (I used 2-2-2 in these pics if you're wondering). I also need about 6 inches chopped off!
Hope you're having a good evening, I'm spending mine watching these endless teenage boozy holiday programmes! Sooo messy.
x