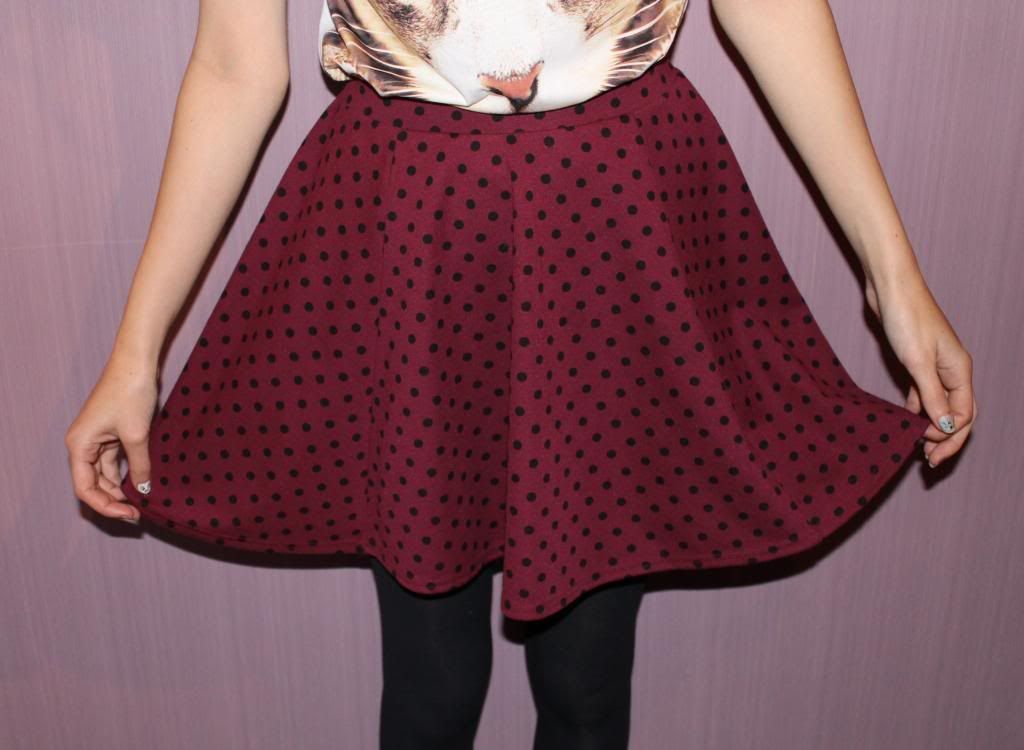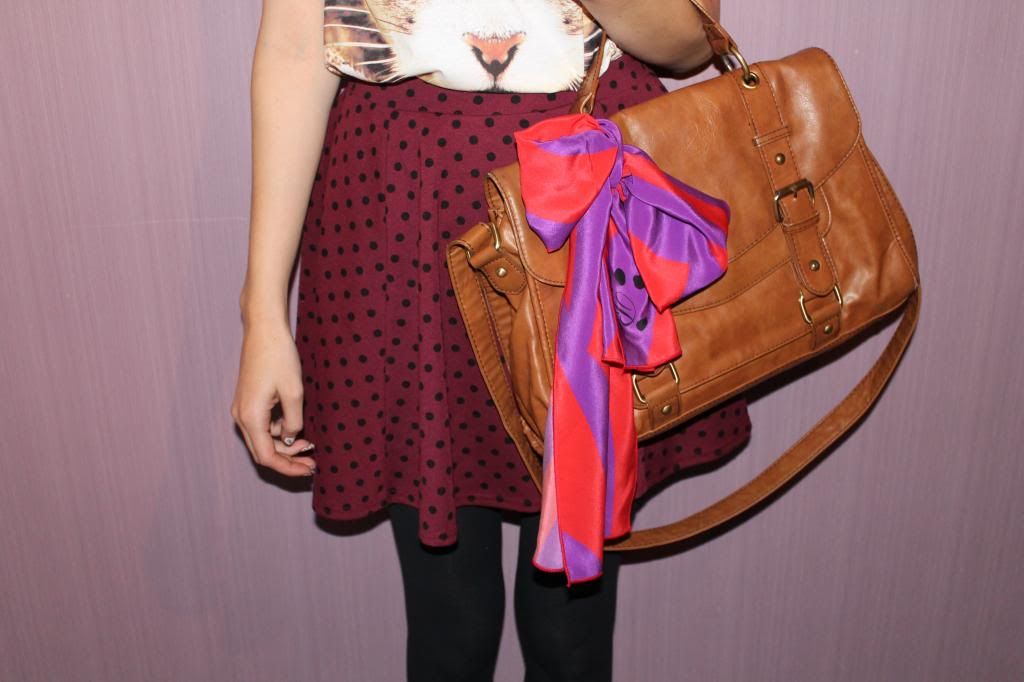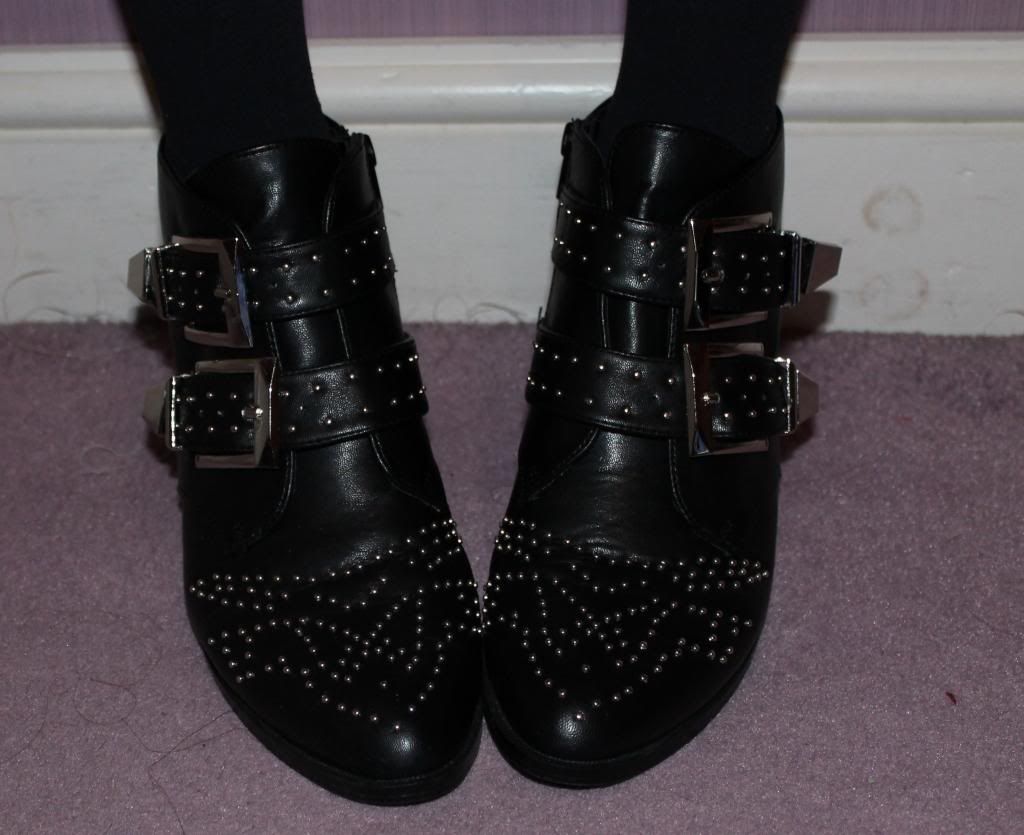 Me
ooow!
I love this t shirt and skirt a bit too much and like to wear them at any given opportunity! I dressed it up a bit for the dinner the other day with a clutch bag and then dressed it down for an almighty shopping trip in the new Tottenham Court Road Primark (it's amazing,
go!
) We spent lots of money!
I'm finally getting some wear out of my new boots, I got them over a month ago but couldn't wear them because of my dodgy ankle. I've been waiting for a cheap dupe of the
Chloe Susanna boots
for ages and quickly snapped them up when I saw them on
eBay
for £35!
I'm also using my new scarf on my bag which was kindly gifted to me by Kellogg's! It's for Tony's 60th Birthday and was designed by
Philip Armstrong
. There are only 500 scarves available and will be yours to get your paws on at 6pm tonight from the
Kellogg's Facebook
page or
eBay
. There's also chances to win some on their
Twitter
and
Facebook
:)
MUST dash, time for work - time flies when you're blogging! Have a fab weekend,
x