Reading my emails this afternoon when this one caught my eye.
Selfridges
showing the new Chanel Spring make-up collection (I never remember signing up to Selfridges emails...?!) Anyway I was immediately drawn to the models nail varnish and I've now decided it
has
to be in my life!
It's called 'black pearl' and it'll cost you a hefty £17.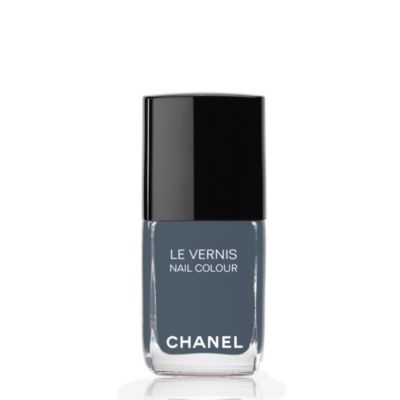 I really don't think this picture does it much justice!
I began looking round on the internet, and found that Rimmel do one too - it even has the same name! Then I found this post by
Nailyorkcity
- it turns out that the Rimmel one was out before the Chanel one, interesting! Here's one of the pictures, looks very similar, but not as much green in it, I think.
So glad I found this blog, if you haven't seen it and you're a nail lover, check it out! She does such beautiful nails and takes fabulous pictures of them!