Sorry, I've been a bit MIA! Like most of the nation I've got a bit caught up in with the Olympics, I'm currently favouring the TV over the internet - most rare!
Opened the door on my foot.. But fixed it with a Jack Wills plaster :D | Making Toffee | Topshop delivery | Ready for London 2012 | Haven't had these since I was in NY - over 4 years ago! | New favourite top | The Olympic torch | New friend | Hideous ornament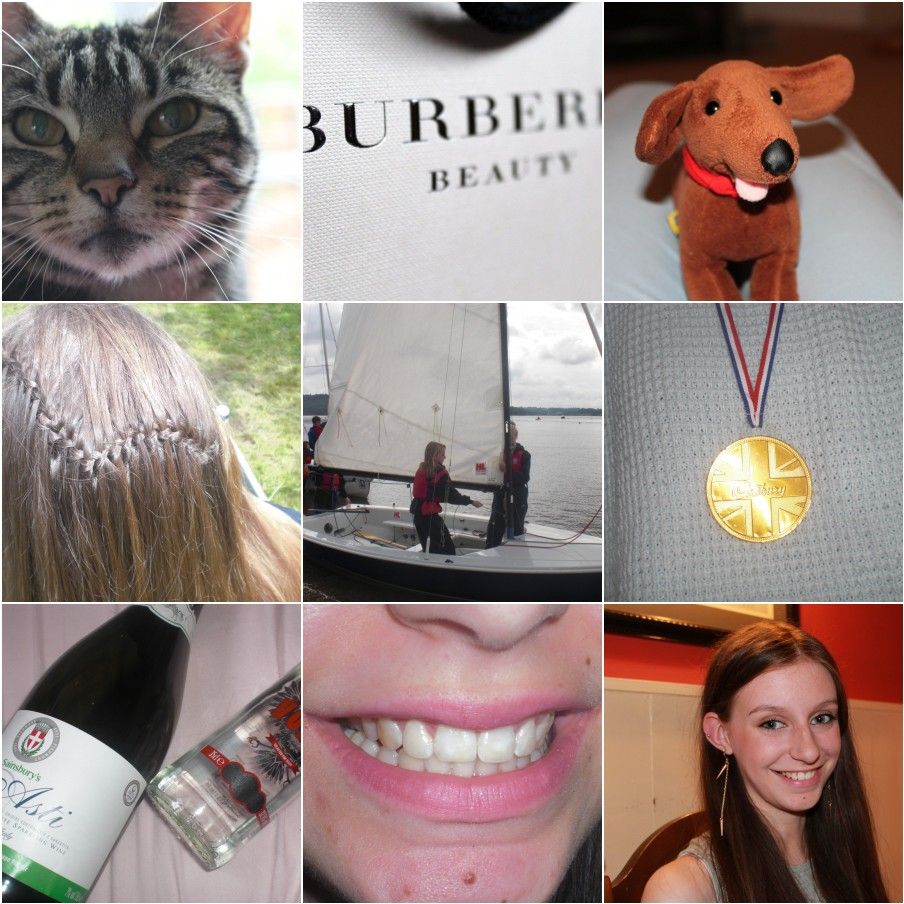 Aww, Selma! | Whoops | Sausage dog toy, hehe | Did a waterfall braid for my friend and failed | Watching my friends sailing | Chocolate medal | Tipple | No more metal | Birthday meal - horrible picture!
|


My Mum gave me her Yankee wax tarts :) | Patty enjoying the sun | Sleepy Selma | Day out in Rye | Beach | Rock | New desktop | The Cutty Sark | Patriotic rucksack
Team GB! | My favourite jump | Cross Country | Strawberry bunny | My Dad being silly | Hair up & hair cuff | Summer Nails | I want these boots so much | I've been Tumblring a lot
July was quite fun filled. I went camping in the pouring rain, did some intense shopping on Oxford Street, turned 20, the Olympic torch came through my town on my Birthday, I had my braces off after two whole years, my friend and I did some epic planning, a mini heatwave - cue sunbathing, the Olympics began and then I went to watch the Cross Country!
x