I've decided to blog for twelve days; six days before and after Christmas. I'm christening it 'Blogmas' - how inventive of me :P Today I thought I would share with you some of the Christmas decorations that we have up at the moment, I've got to put up a few more tomorrow!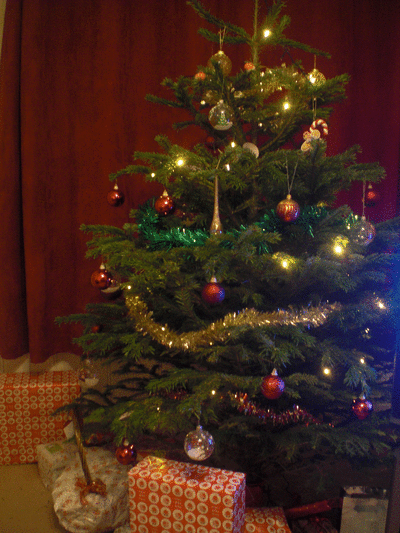 Some animation skills there, tehe!
And above is the chocolate I made at the Chocolate factory which I mentioned in my
last post
. Unfortunately, only the Christmas tree now remains!
So there's Blogmas Day 1 over - with only 8 minutes to spare! Phew.
x