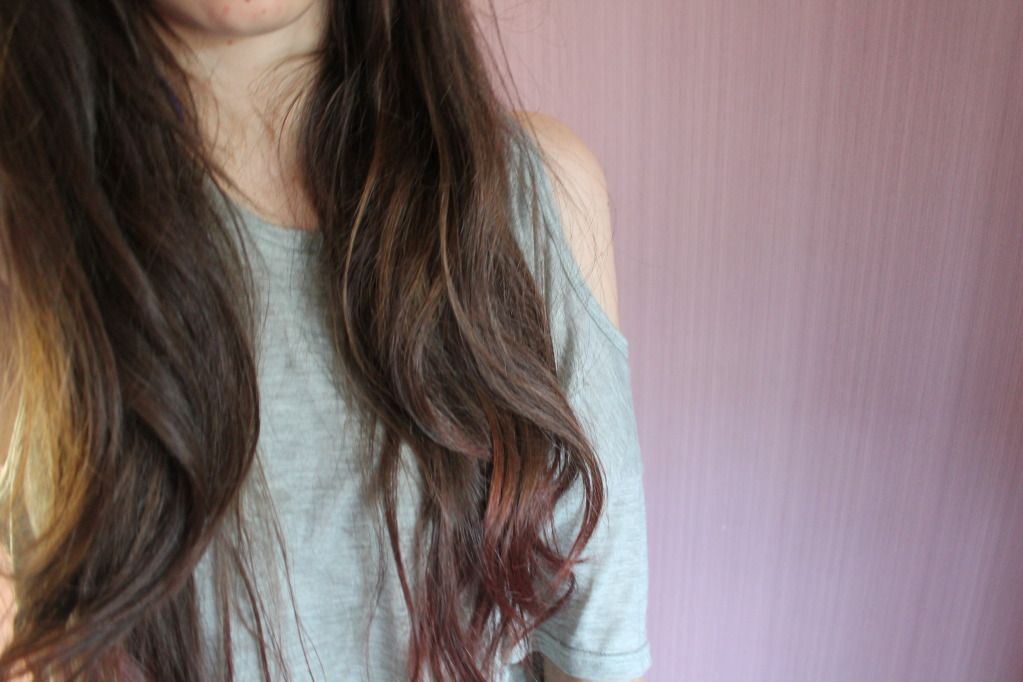 Uh ohh, one of those entire Topshop outfits - hate it when that happens! This is the other way I wear
this top
, I much prefer it like this rather than with leggings, I think it looks a bit more dressed up. I definitely need another colour of this skirt asap, I literally wear it all the time! If you're thinking about buying one, go for it.
I could really do with some kind of curling tong, the straighteners just don't cut it. Although considering these curls are from Thursday night, they haven't done too badly and they managed to withstand a rather messy night! Leave me your recommendations below (I basically just want Kim Kardashian hair!)
Enjoy your Saturday night, I suspect half the country will be having a BBQ!
x