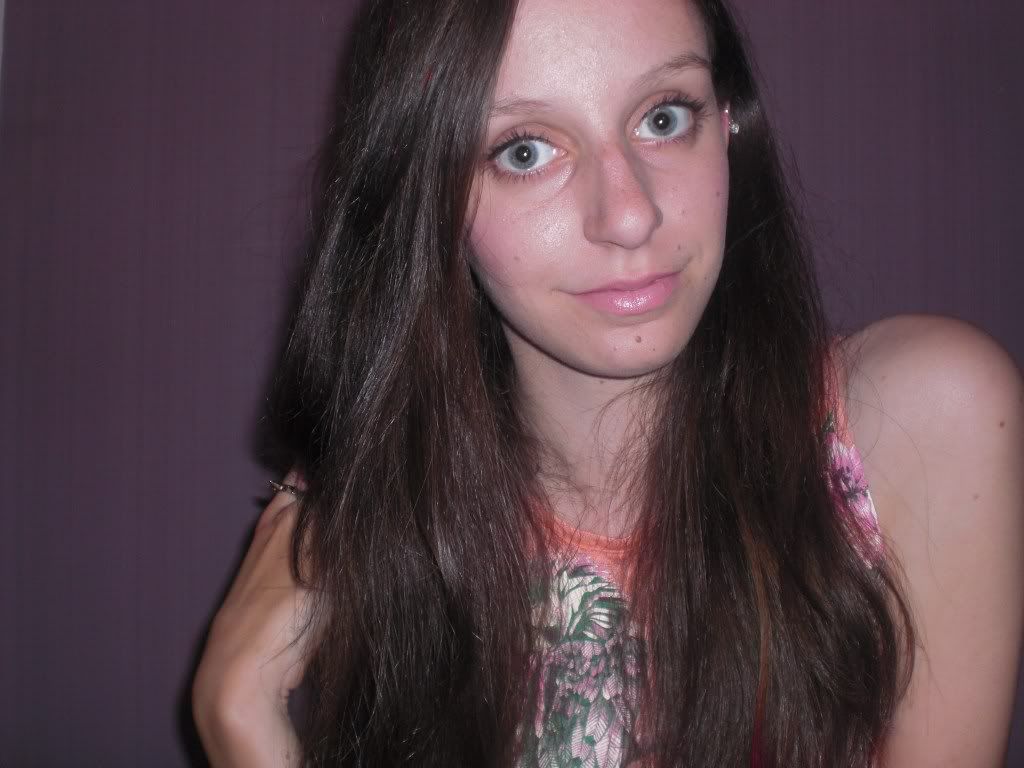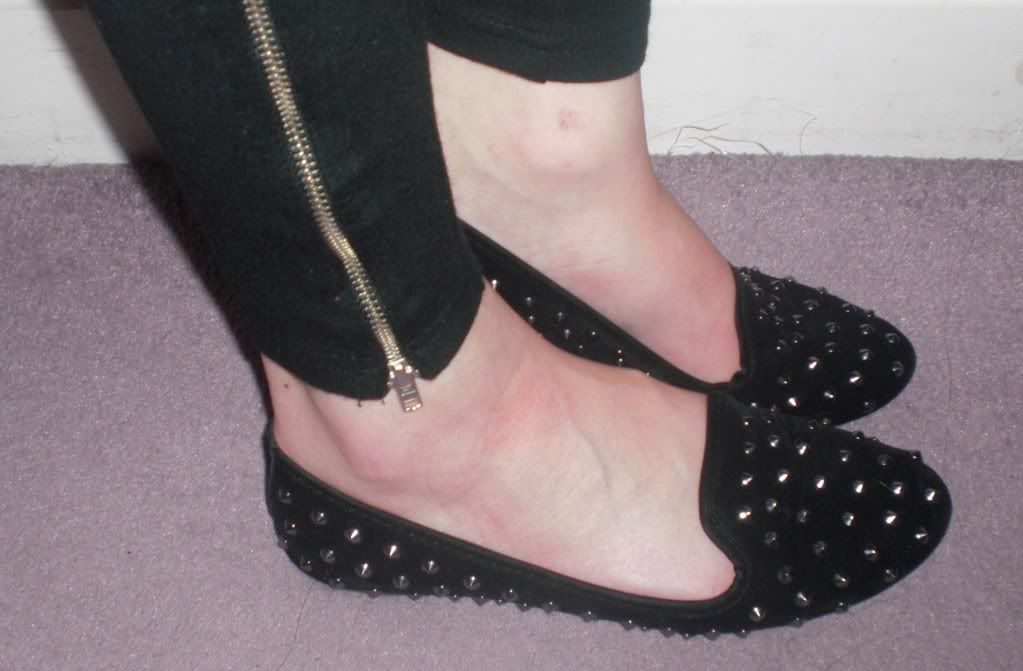 I wore this on Wednesday when we had a little day of sunshine, although I ended up whipping on a pair of shorts for a spot of sunbathing on my trampoline (who needs a sun lounger?!) I underestimated how warm it actually was as I had tan lines in under 20 minutes! I now have a
rather fetching
band across my stomach accompanied by a pair of white shorts!
I picked up this top in Primark not so long ago for just £4! I really love these mirrored prints which seem to be around at the moment, they remind me of the outfit photos some bloggers do. They had lots of other versions of it too if parrots aren't your thing! I think I'm going to dress it up and wear it out tomorrow night - I'll try and do an outfit post.
Also wearing my H&M riding pant dupes after waiting weeks for them to arrive. I somehow managed to split the crotch - oh how delightful - I actually despair when comes to H&M.
It's quite subtle but I dip dyed my hair red! I had some dye sitting around so I figured I might as well use it. I wanted to ombre my hair about a year and a half a go but I wasn't keen on bleaching my hair and then before I knew it everyone and their mum had done it! I've had quite a few compliments on it, and people have asked if I've had it done at the hairdressers! :o
Enjoy your weekend!
x