I've wanted a blinged out decoden phone case ever since I laid eyes on them! I've never seen a ready made one for my phone before and couldn't justify forking out about £20/5 for a custom made one.
So, after some research, I found out the technique was called
'Decoden'
and the large plastic pieces are called
Cabochons
. So with that, I did
a lot
of research into finding out the cheapest Decoden deal (in the UK - I can never be bothered to wait 3 weeks for it to arrive!) I ended up finding
this Etsy seller
whose kits are just over £10. So all you need now is a phone case (look on
eBay
!) and some superglue (head down to
poundland
) and you're away!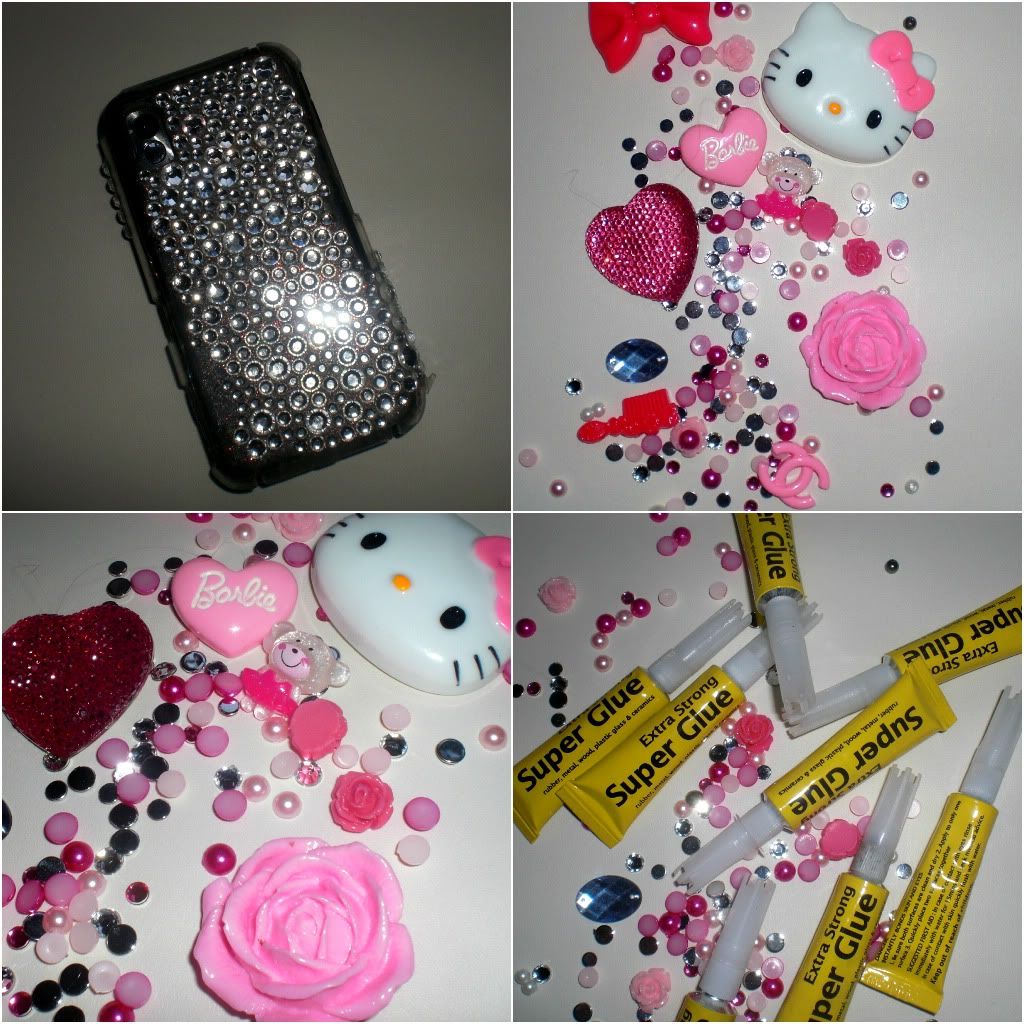 Phone case before the DIY | Decoration from here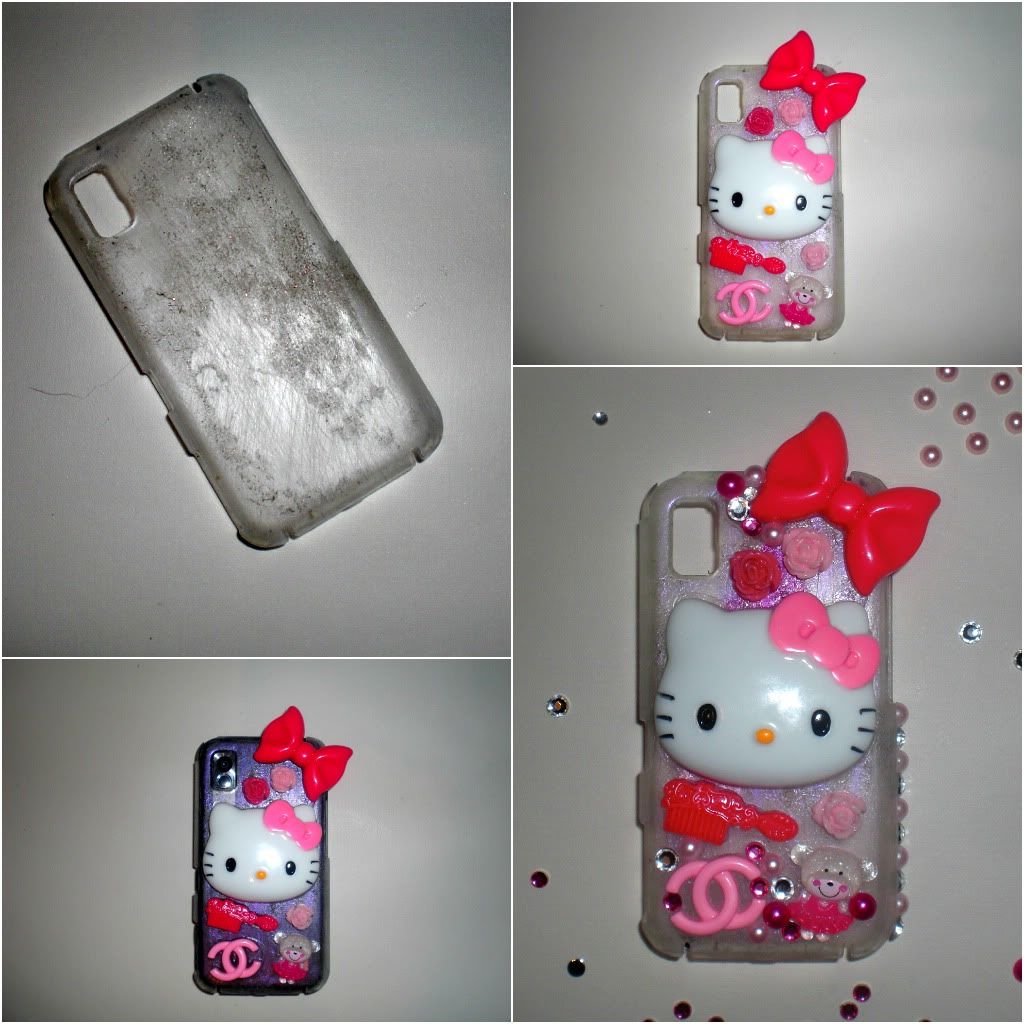 Start by sanding your phone case down (with sandpaper) to give it a rough texture, this will help the cabochons and the gems to stick to the case.
Lay out all the big pieces you want to use in the position you want them. Then super glue them down.
Start filling in the empty space with lots of rhinestones - I forgot to mention this project requires a lot of patience!
Keep going.. Keep going!
Depending on your phone colour/colour of your case you might want to use nail varnish to stop (in my case, black) phone from showing through. It makes your case look a bit dull. I chose a neon pink polish just to fill in the gaps. Paint it on the inside of the case.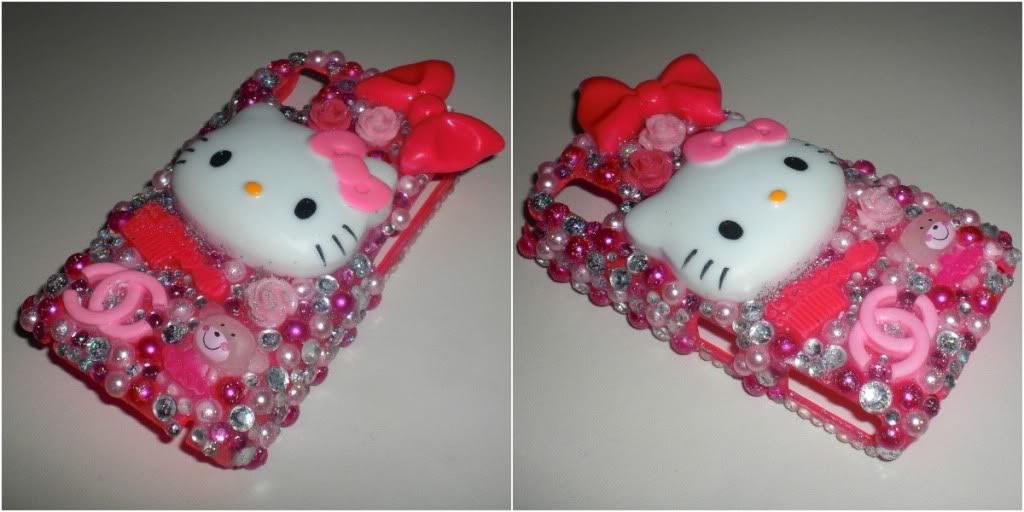 Taaa daa! It's bling central but I love it! It gets mixed reactions - "Oh my God, your phone is amazinggg! Make me one!" or "Oh. Right. That's...
nice
." Oh well, each to their own!
What do you think of it?!
x