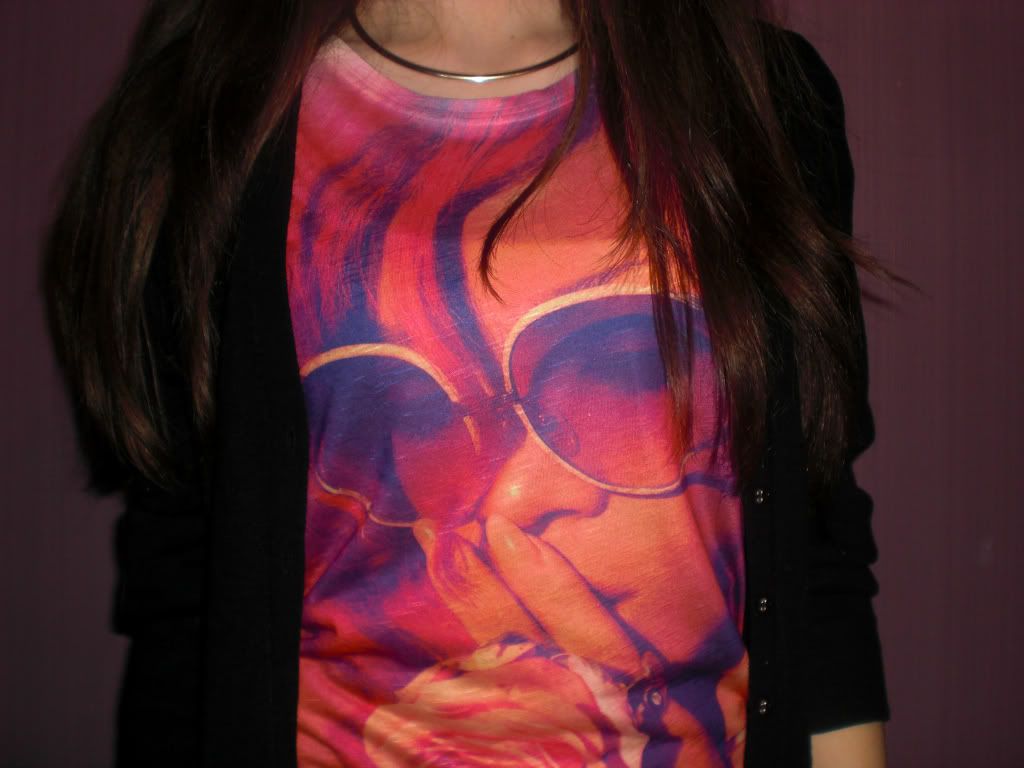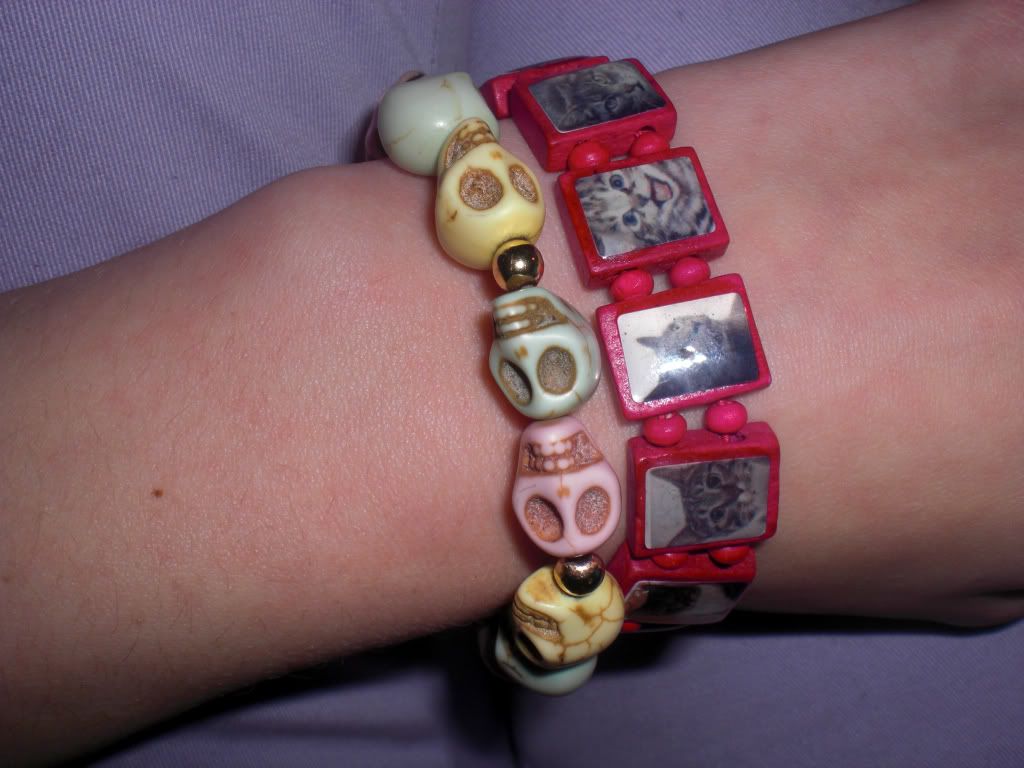 I was stuck for choice naming this outfit post! Of course it had to be Rihanna related, Talk That Talk happens to be my current favourite RiRi song! Kind of contradictory though as this image is from her Loud album, oh well.
JUST LOOK at that piece of hair - sticking right up, just desperate for a bit of attention I think! Needs a good old trim. So, these were the best photos out of a bad bunch, hardly any were in focus.. Roll on 17th July (my birthday) I can't wait to get a new camera! I've dropped my current one so many times half the buttons don't work any more and now it looks like the focus has gone. I blame vodka.
I don't think I've debuted my new Jesus style cat bracelet, so here it is! I'm sure you've seen my other one from
outfit posts
as I wear it all the time so when I saw one with kitty cats on it it just
had to be mine
! I might get the brown version of it too, it was only £1.99 so you can't really go wrong!
What's your favourite Rihanna song? If you're a fan that is?
x