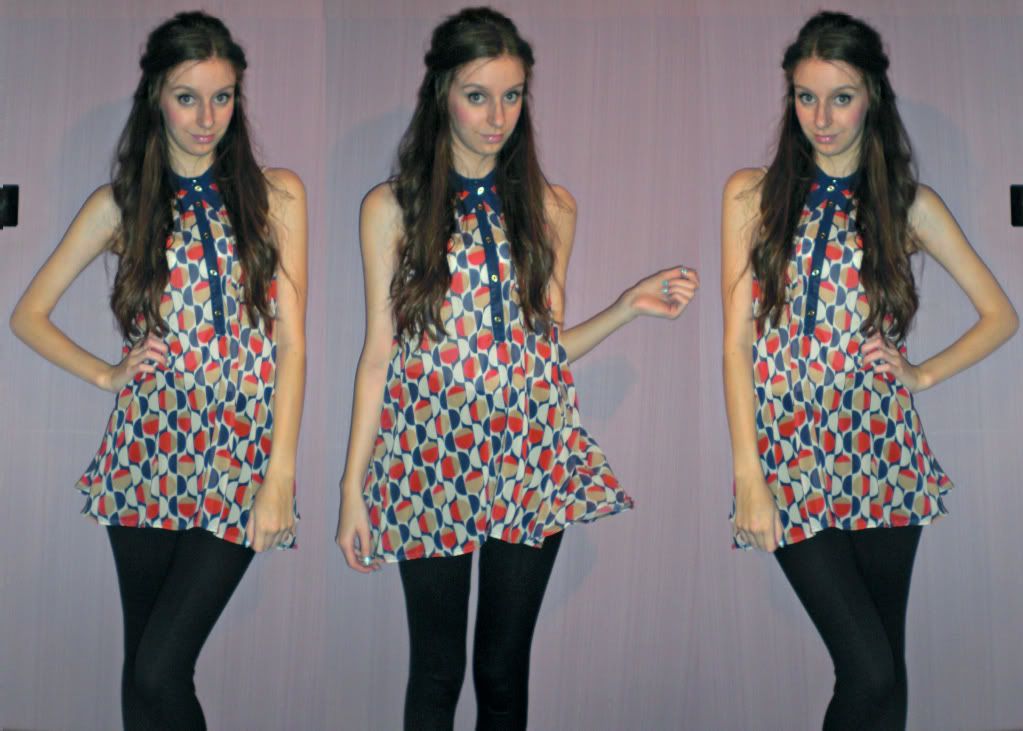 Blouse: Primark (Borrowed from Mum!) | Leggings: Next
I got the retro/sixties vibe from this top so I thought I'd play on that a bit. I like this top more than I realised, it's got a cute little collar with a ribbon like
River Island
did a lot of last A/W and there aren't many prints like this around at the moment! I'm also just trying on
these Next
potential riding pants which I bought a couple of weeks ago as a substitute in case I don't manage to get the
H&M ones
I want, so they might be going back. I'm still waiting for the
H&M ones
I ordered (surprise, surprise!)
Anyway, if you can't get hold of the
H&M riding pants
,
these Next ones
are the second best thing I've found. You can't see from the picture but they're high waisted and have a seem down the front, have a look
on the website
for a better idea!
I also attempted some sixties inspired make up and some odd clipped back beehive thing, despite having a lot of it, hair has never been my strong point!
Hope you're all enjoying the sun! I have tan lines!
x