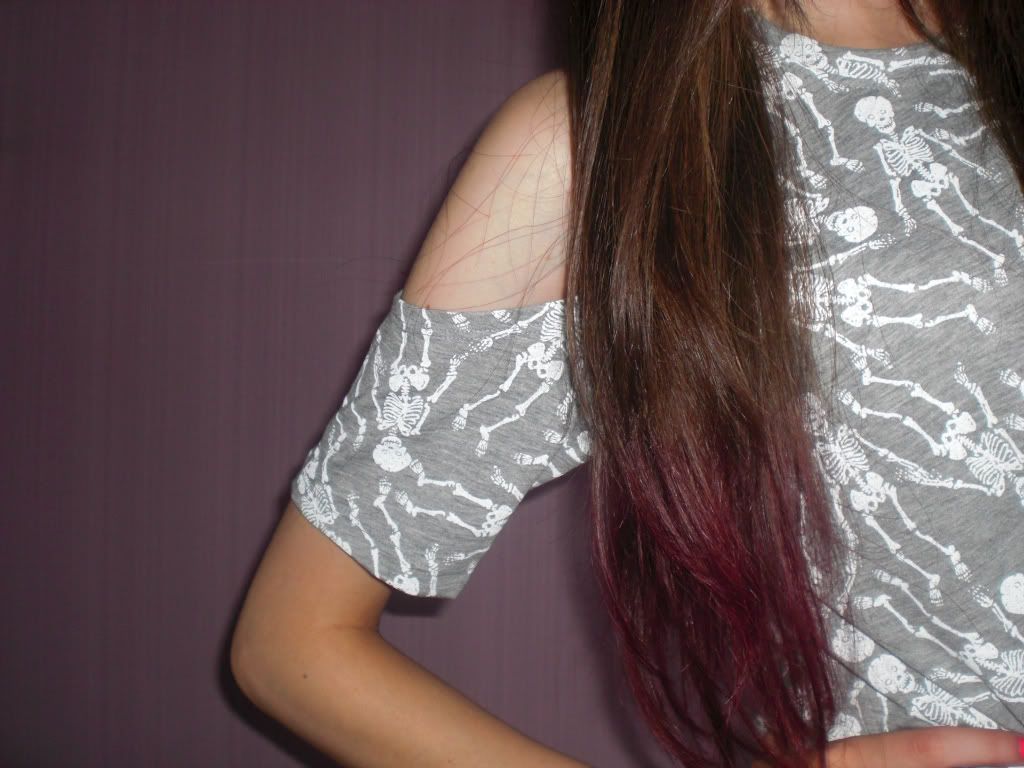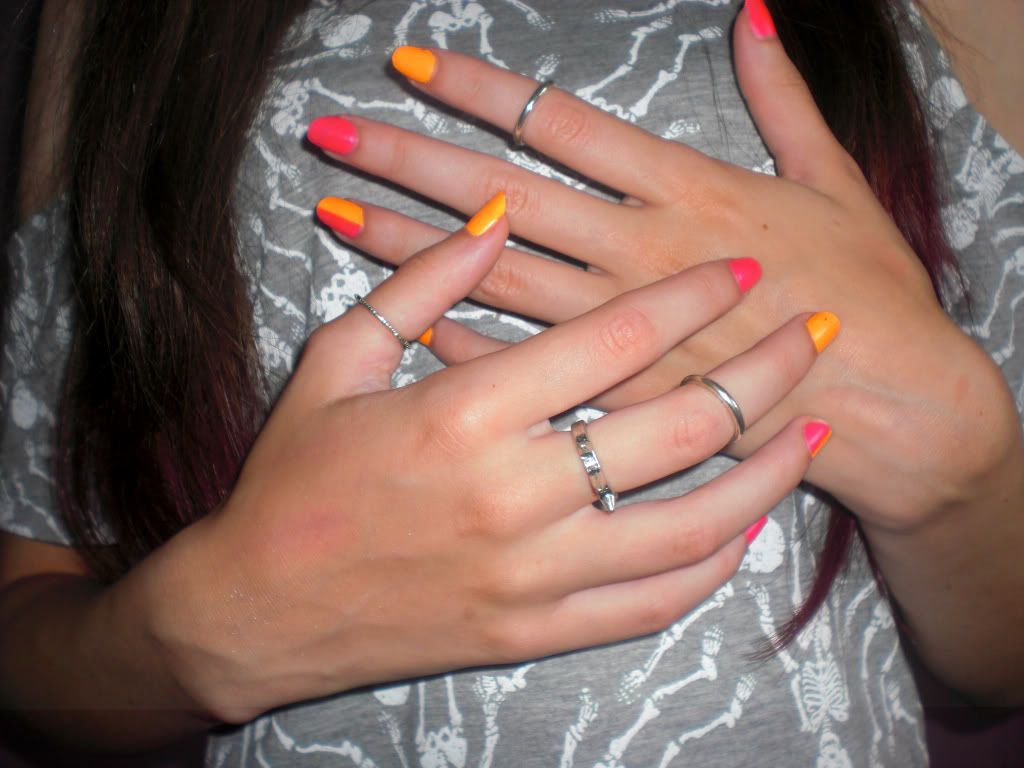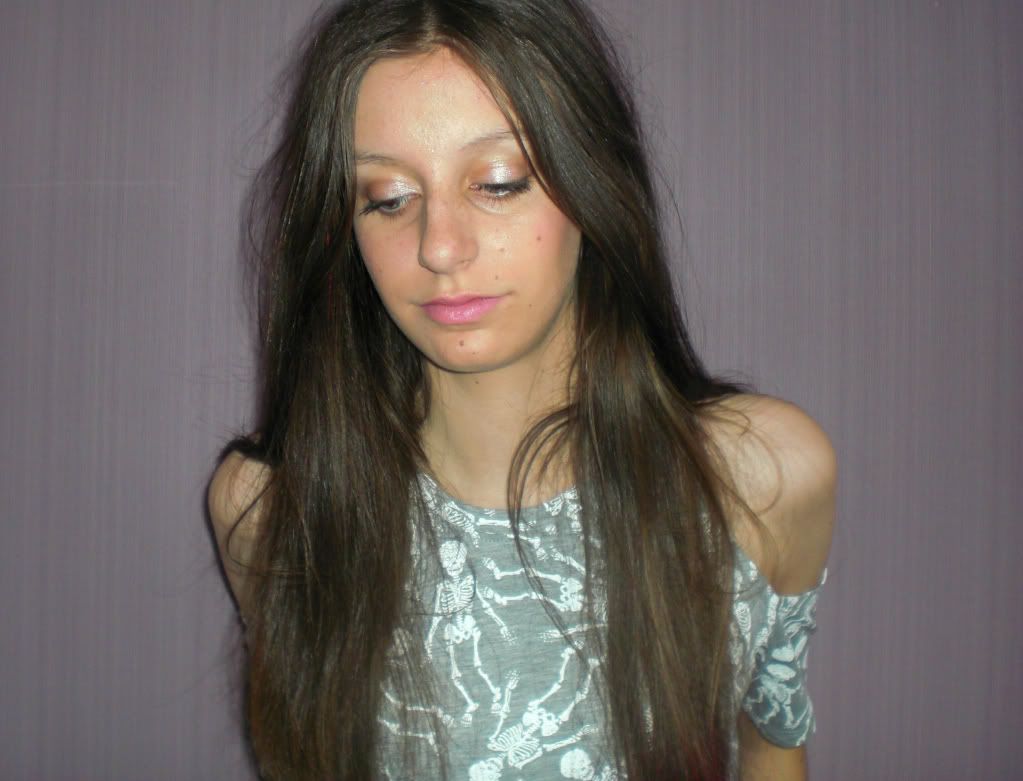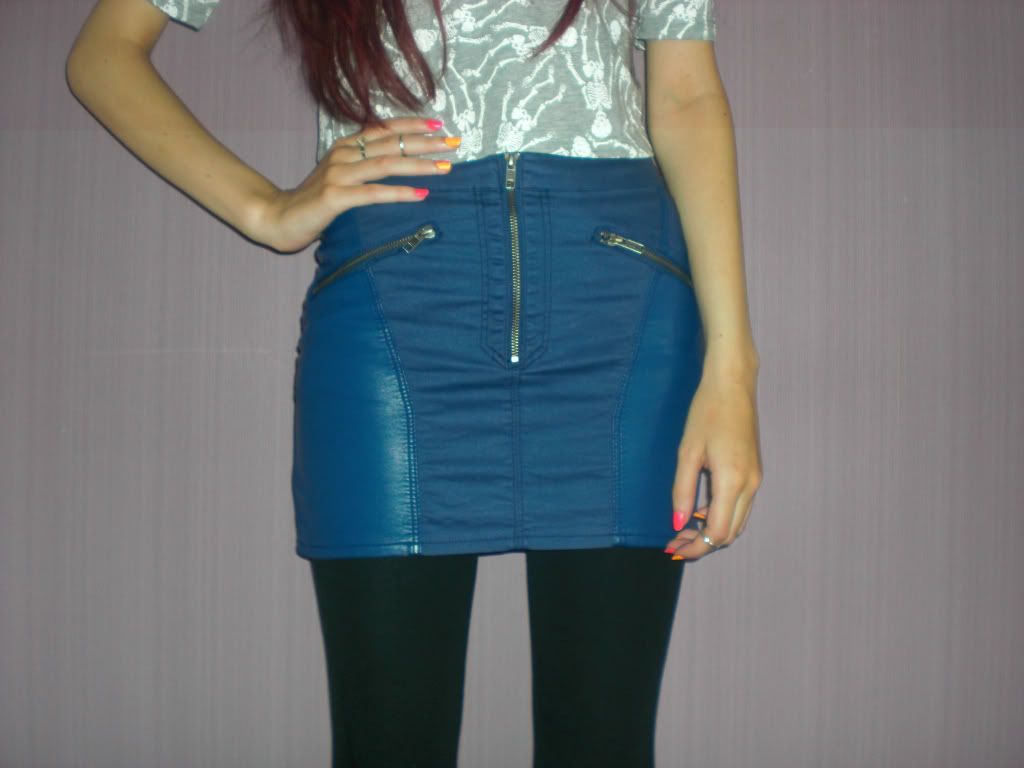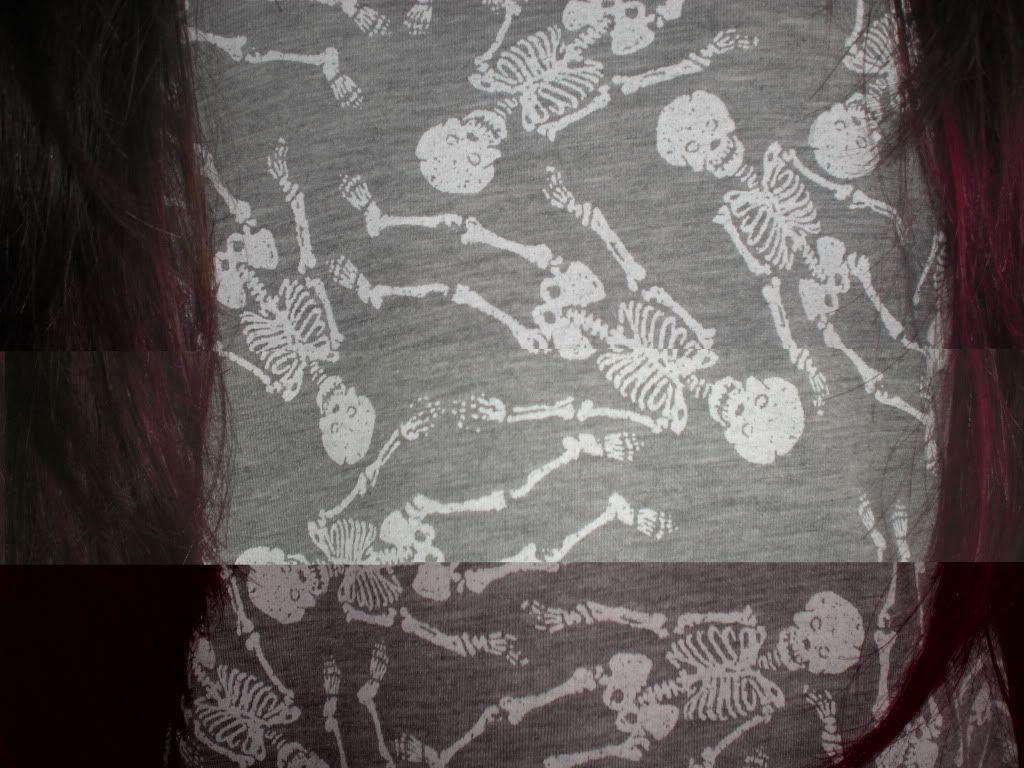 I was so pleased to spot this top in the Topshop sale the other day! I snapped it up straight away as I'd contemplated buying it for full price before. I was worried it'd be a a bit 'Halloweeny' but I think the skeletons are cute enough for it not to be. I really like the cut out shoulders and have since bought another cut out shoulder top (
outfit soon!
) I paired it with my H&M skirt, which is usually reserved for nights out as it's so short! When I bought it I didn't realise it was high waisted! I wore super thick tights with it - basically leggings with feet, and
my Converse
which I can't get enough of at the moment.
Not much to report for today, I'm going to start packing later as I'm going camping tomorrow - Rain, if you're reading this GO AWAY NOW! ...I keep watching and looking up the weather but it doesn't seem to be changing any time soon. Looks like another weekend of wearing a waterproof poncho - a.k.a a bin bag as my waterproof can't handle this much rain. Oh so glam.
x
P.s. Does anyone know how to get rid of those stupid lines in my last photo?