On Tuesday, I waved goodbye to my teenage years.. I can't quite believe I'm 20! It just so happened that the Olympic torch was coming through my town on my birthday so that sorted out my birthday quite nicely! So nice of them to celebrate my b'day like that, muhahaha ;)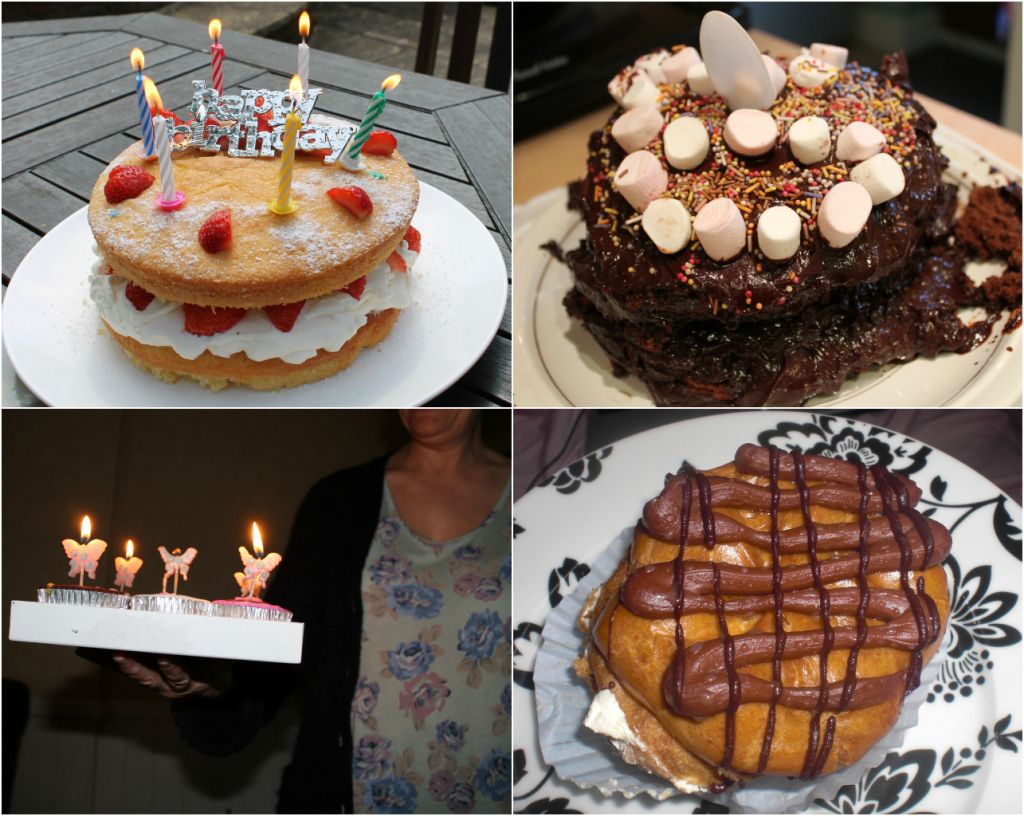 I was
inundated with CAKEEE. My Granny made me a strawberry one for a birthday lunch, my friend made me the messy chocolate cake which fell apart in her car and my Mum got me some cupcakes and a
cream cake
(my favourite!) Oh, and lets not forgot the honeycomb cheesecake I had at
Prezzo
in the evening!
My patriotic red, white and blue outfit. My new camera/baby - which most annoyingly you can now get on
Buyapowa
and
new camera strap
! My other baby. Still keeping it classy at the age of 20.
Playing with my new camera! I got these make up bits in London last week, I treated myself and invested in '
Pale Barley
' eye shadow as I think it's the shade the Urban Decay Naked palette is missing!
Jewel Britannia by Barry M
| I found the famous
Topshop
lipstick in Crystal! I thought it was long gone. If you're still looking for one go to the new beauty hall at John Lewis on Oxford Street, they had a few left :) | Last but certainly not least, yesterday, after
two years
, I got my braces OFF! :D
I also got a quilted jacket for my birthday and a few other little bits, all of which I am extremely thankful for :) Not a bad birthday!
x