I haven't posted any nail art for ages so when I saw a
nail art challenge
on
Twitter
I knew I had to have a go! And, for once my nails all seem to be the same shape and haven't broken yet *touch wood*
So, on my right hand I did a beach scene and on my left I did all the good things that come along with the beach.. Mainly food ;)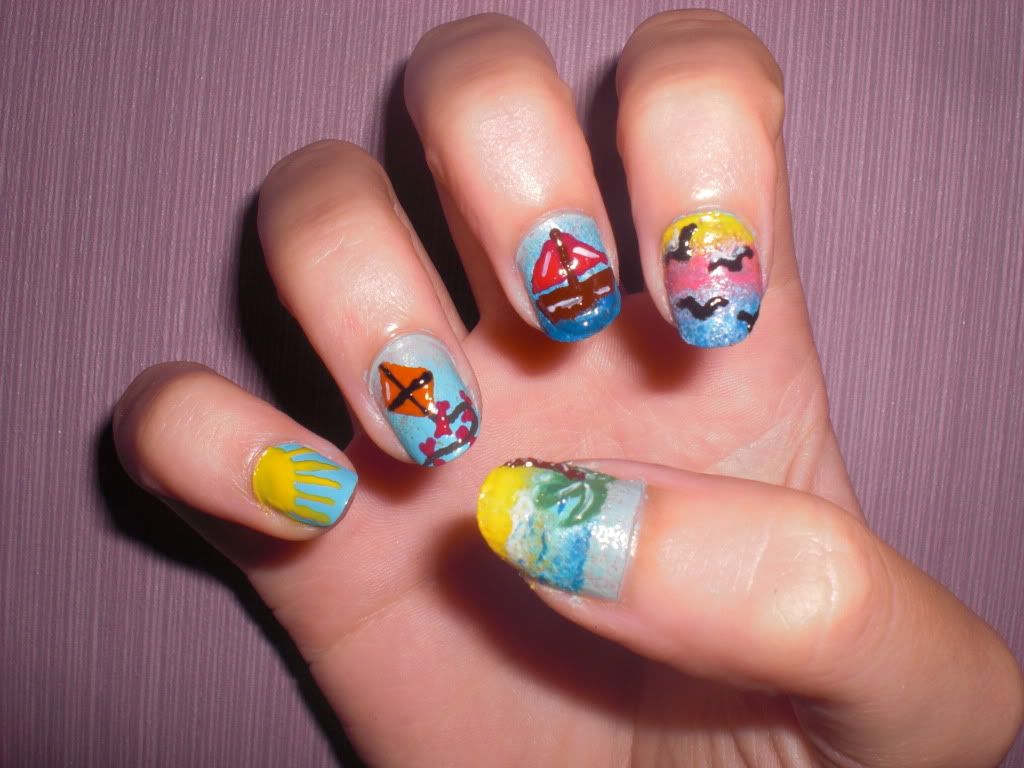 Products used!
Barry M: Strawberry Ice Cream | Yellow | Blueberry Ice Cream | Cobalt Blue | Coral | Retro Coral | Berry Ice Cream
Soo, that's a lot more nail polish than I realised! If you want to take part in the competition, all the rules are
here
but I'd hurry up if I were you.. The competition closes at midnight tonight!
Which nail is your favourite?
x