Thought I'd better get this pot up before December completely flies past! Can't believe it's the 10th already, it really will be Christmas before we know it. Yayyy! Here's what I got up to in November..
Fave lunch | I love these two colours together | From floordrobe to wardrobe! | The Barry M shelves | The Models Own shelves | Finally filling in the holes | Slow shutter speed fireworks | I caved | Cath Kidston parcel | OOTD snippet | New penguin dressing gown | Being nuzzled | Yum | Agonizing wait | Mini pancakes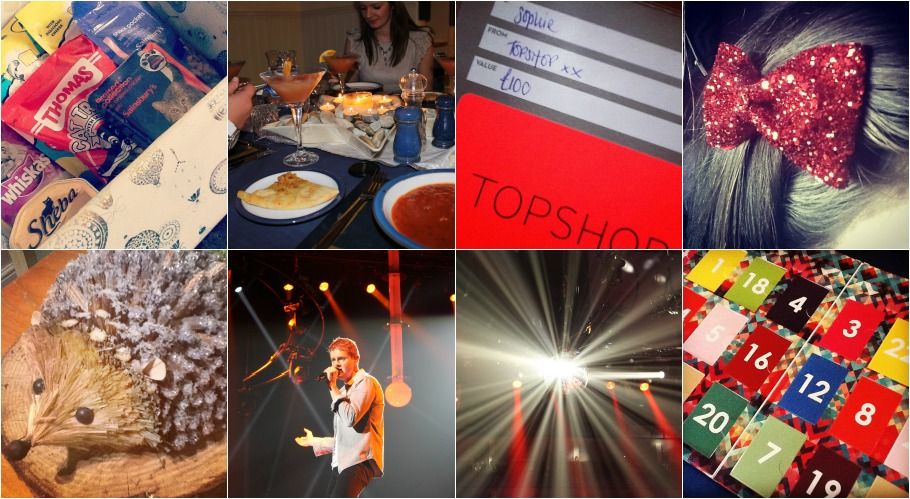 My cats Christmas boxes | Dinner and cocktails | AHHHH!! | Christmassy bow | Cute new xmas decoration | Keane @ the O2 | Amazing disco ball | Nearly time..
So, November was pretty good. The highlight was definitely at the end of the month though when I went to see Keane at the O2 and I had 3rd row tickets! December is set up to be a good one too, I'm looking forward to seeing the next load of images with you all :D
x