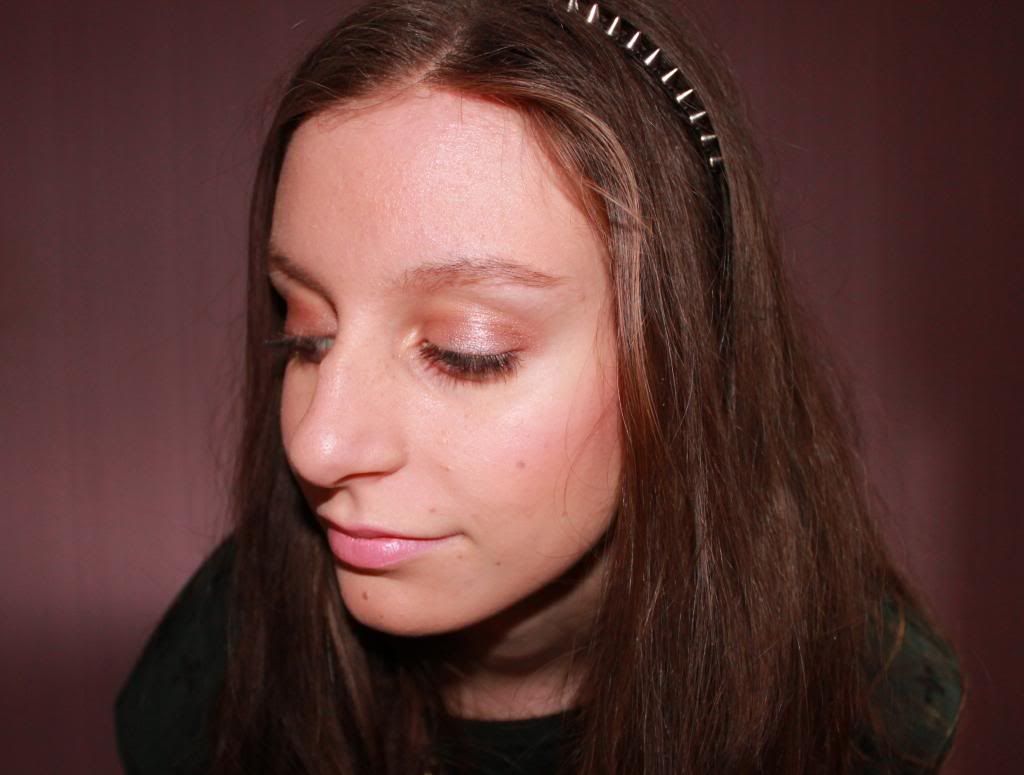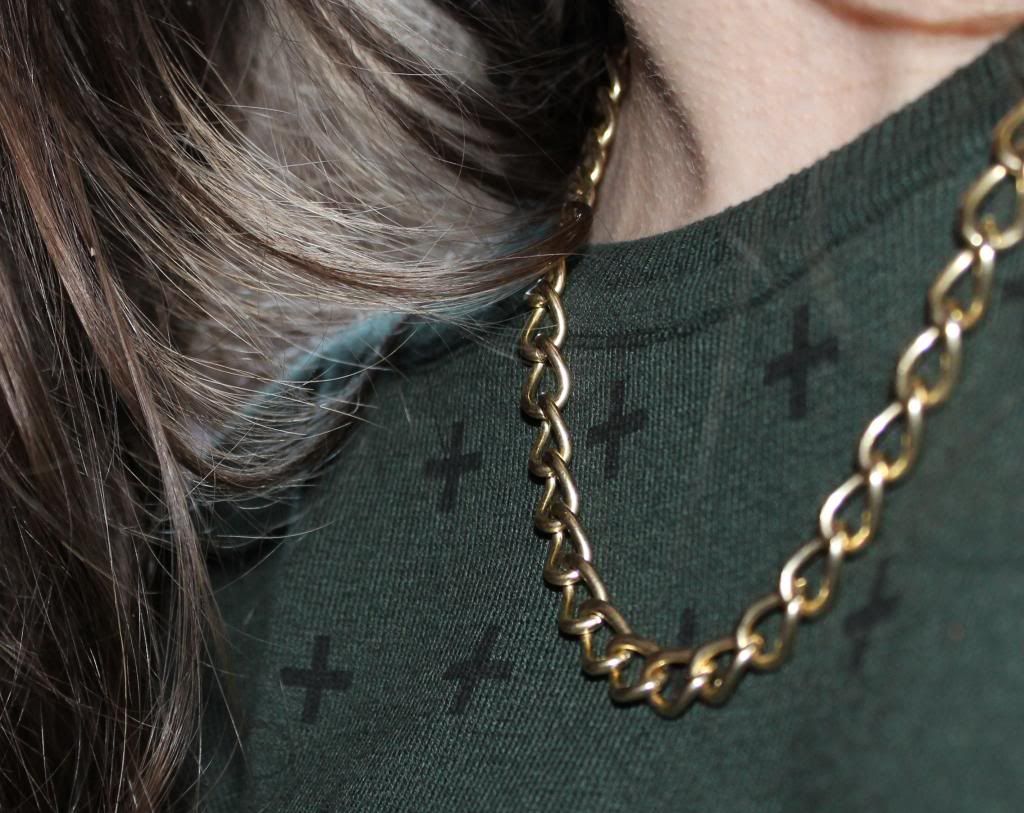 Hey strangers! It's been a while. How have you all been? I'm feeling surprisingly positive today considering it's a Monday morning, but maybe that's because I'm eagerly awaiting the delivery of my iPhone 5, eeeeek!
I'm not one for mixing metals normally but I thought this outfit needed sprucing up a bit so I think it works. I also wore my
silver studded boots
which I'm sure you've all seen before!
I didn't realise until I began writing this post, this outfit is pretty purse friendly, I got a lot of these items in the January sales. I really love this top, I never even saw it when it was full price (not that I'd pay £38 for it anyway!) I love the split back and the way the crosses fade upwards. I'm also loving my £1.50 spiked Primarni hairband, I've wanted one for ages but I was scared of looking like the Statue of Liberty - this one is fairly subtle!
I've just linked the lipstick I'm wearing and still can't believe MAC lippies are £14! I remember them being about £11 a few years ago - such a rapid increase!
x