Hi guys :) A few things I've been liking throughout January, and things I've been trying to resist spending my money on!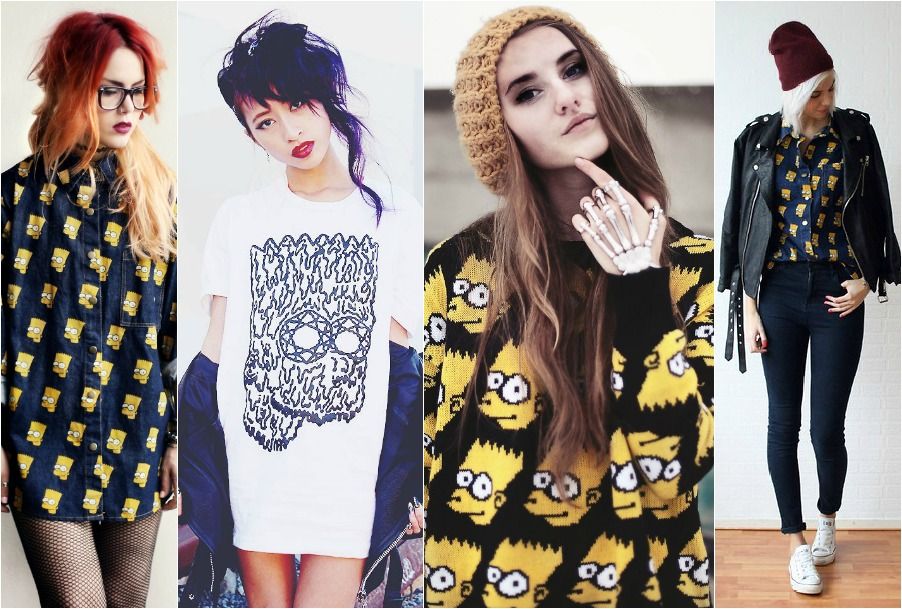 1 | 2 | 3 | 4


We have the oh so stunning

Cara Delevingne

to thank for this little trend circling round at the moment. A lot of people fell in love with her Bart Simpson jumper when she wore it. I'm not really a fan of the Simpsons but I really do like this print!
1 | 2 | 3 | 4


I think every shop related email I've had this year has had monochrome in it. It's monochrome madness! This trend has made me realise I seriously lack white clothing, I'd love to get a white blazer with black lapels - oh so chic! A monochrome outfit with red lips is the way forward.
1 | 2 | 3 | 4 | 5


Hooray! It's not far off Spring which means an abundance of pastels! The first jumper is so pretty, I want it. I'm planning on starting a little pastel jumper collection :)
1 | 2 | 3 | 4


Printed/slogan tops aren't anything new but I've seen so many I like recently! I've got some transfer paper ready and waiting on my

eBay

watch list and then I'm off to Primark next weekend to get some cheap tees, so watch out for a DIY post. Let's hope our ancient printer can behave!




What have been your favourite fashions this past month?